About Filter Disc Mesh Technical Parameters Craft lever
Filter Disc Mesh Technical Parameters Craft lever
The many of client for enquiry the Filter Disc mesh Products,Not have enough information and DWG drawing for inquiry and test sample order many times .For lost to much time and energy,The gas and liquid,Hydraulics oil,Actuators,Valves,Pneumatic and Hydraulic Control Systems Pumps,Servo,Secondary filters and Air of Filtration systems Stilling dirty,not well. So We known more the Technical Parameters is very important and Craft lever. To got the Excellent quality products and suitable to themself machines and parts .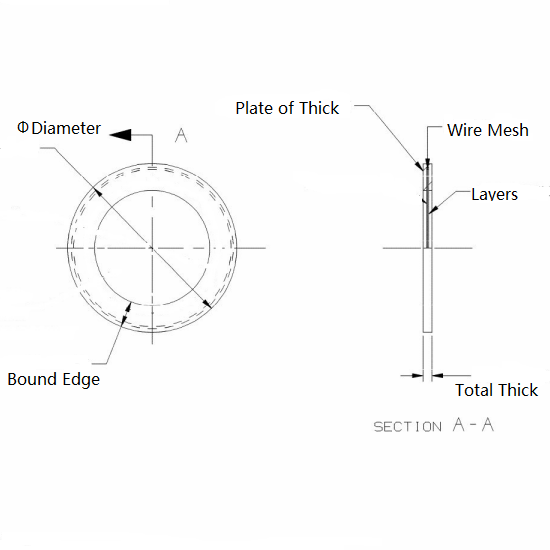 The The raw material have JIS .ASTM.KS BS.AS.and so on Standard

Material:
1.4301/SUS304/AISI304/STS304
1.4306/SUS304L/AISI304/STS304L
1.4401/SUS316/AISI316/STS316
1.4404/SUS316L/AISI316L/STS316L
Wire Mesh Types:
Plain Woven wire mesh ,Dutch woven mesh ,sintered wire mesh
Microns Mesh of size :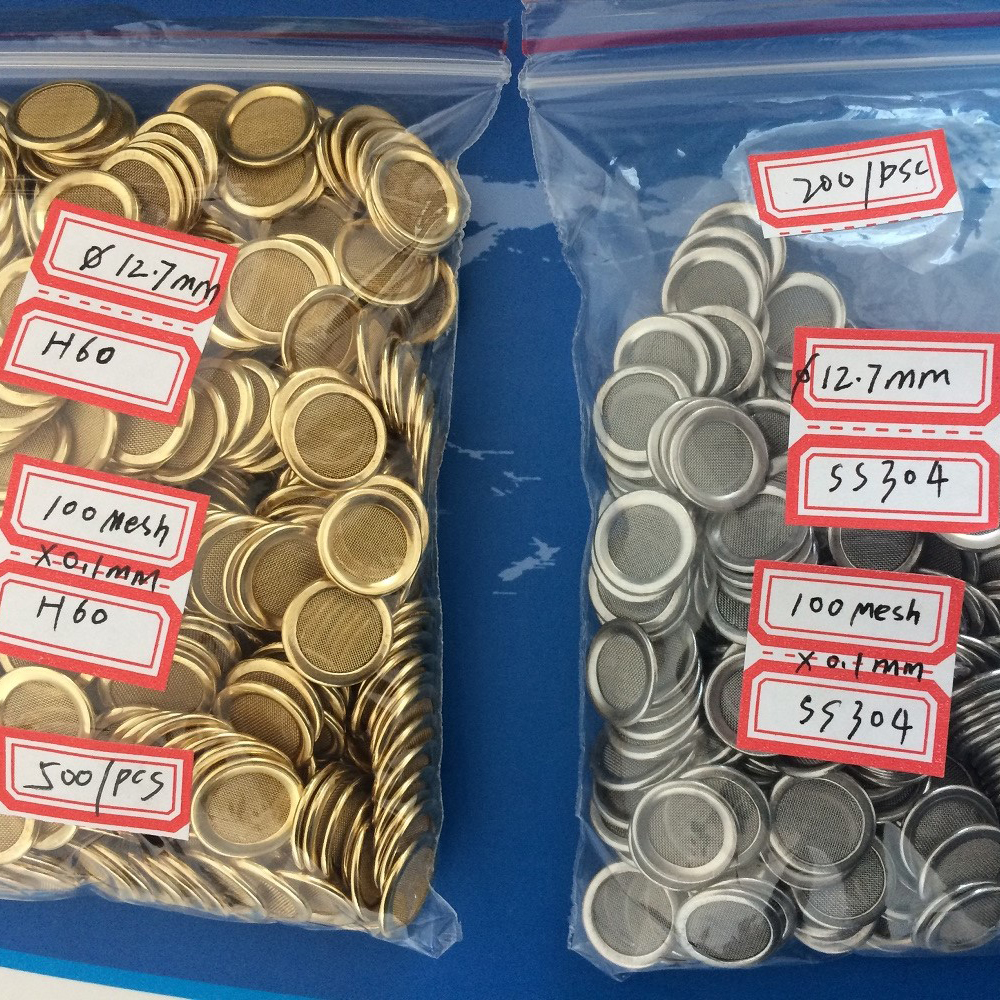 550microns = 30 mesh screen
400 microns = 40 mesh screen
250 microns = 60 mesh screen
200 microns = 80 mesh screen
100 microns = 100 mesh screen
130 microns = 120 mesh screen
115 microns = 140 mesh screen
75 microns = 200 mesh screen
25 microns = Dutch woven 100 mesh x 780mesh
20 microns = Three layer of sintered wire mesh
Eg:
Raw Material :
1.4401/SUS316/AISI316/STS316
Wire Mesh Types:Plain woven wire Mesh

Filter Disc mesh of O-Diameter :12.7mm
Bound Edge Width :2mm
Plate of Thick : 0.5mm
Wire mesh :
100 microns = 100 mesh x 0.10mm

Layer: single Layer
Total Thick:1.2mm
Qty :1000pcs
Then Can given to you best offer on time !
Latest News
Latest News
Contact Us
Name: Paulus Yan

Tel: +86-0311-80773547

Fax: +86-0311-67560807

E-mail: [email protected]

Skype: Gary2430

WeChat: 13731077338

Whatsapp: 13731077338

Add: No.304 Zhongshan West Road, Qiaoxi District. Shijiazhuang City., Hebei .PR. China, Post Code 050000